SaveTheLonegunmen!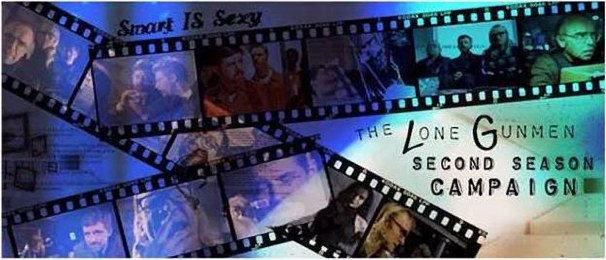 Welcome to the new and improved version of my Save the lgm! Page!
I've updated my SaveTheLGM! page because I felt that it would do more good if it looked better. I hope you like what I've done and will come back often. I will have more on this site in the future so keep coming back!
What You'll Find On This Site.
JoinTheRevolution:

My SaveTheLGM! Stuff


Cool Campaigns/Interesting Tidbits


SaveTheLGM!/Season2Campaign News(Coming Soon!)

SaveTheLGM!Links

SaveTheLGM! Links


SaveTheLGM!InOtherLanguages


MySites(Not neccessarily SaveTheLGM! sites)

Please look around and tell me what you think!