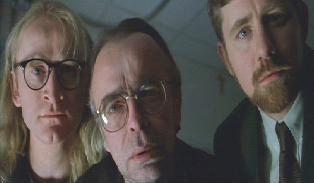 Recent discussions in my forum.
Welcome! This is the "My Forum" page. Here you have access to My Lonegunmen/X-Files Forum. Read or post a message,join or create a chat, or see if you know any of the recent visitors:) Also, from my forum you have access to other Lonegunmen/X-Files forums in my "Favorite Forums" list.
Enjoy!




Here are some tips for getting the most out of the "My Forum" page.
*1. You may need to refresh the page in order to get the most recent info in the boxes above
2. I'll most likely be chatting sometime between 4:30pm and 11:30pm(pacific time)...so if you want to chat visit between those hours.
3.Don't expect a forum as active as the XF forum or the Warehouse's forum...my forum is still new...so to increase activity you should post and invite friends to do so also...My promoting it is not enough, I need members too.
*Periodically the "recent discussion","Chat",and "Recent Visitors" boxes don't automatically update on their own so its necessary to click the "refresh" button on your browser.





If you like talking about The LonegunMen or The X-Files with other fans, or checking out LGM/XF websites. you'll love the sites on my links page!Check it out!